Toll free customer service 704-847-0691
blog
Lebron James - April 22, 2011
So I watched Lebron in game 3 last night against the 76ers. He filled the stat sheet with 24 points, 15 rebounds and 6 assists so while reading up on the game recap I came across this photo of him rocking a pair of M7562 optical white lo top Converse shoes!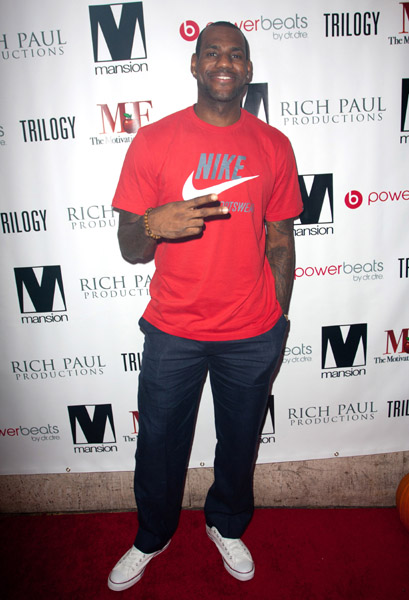 This was at an event shortly after he decided to take his talents to South Beach. These shoes are truly iconic, they span time and geography, and they are always in style! Now I'm not saying that if you wear these you will be able to play in the NBA, have a nickname like "The King", or make millions of dollars, but it definately won't hurt your chances!
Take advantage of our current free shipping offer, if your order totals $75.00 or more just type the word "Free" in the promotions/coupon section to receive free ground shipping on your order!